VERIFIERS
I need to verify employment or income of an individual.
EMPLOYERS
I need to outsource verifications for my company.
EMPLOYEES
Learn more about Verification Exchange.
Partners
I am a payroll company that wants to partner.
FAST, SECURE, AND RELIABLE
Income and/or employment information is needed, and in many cases required, in order to approve an application for credit or new employment. We have different products to deliver this information you need through our Verification Exchange™ solution in Canada.
Verification Exchange allows for reliable third-party income and employment verifications.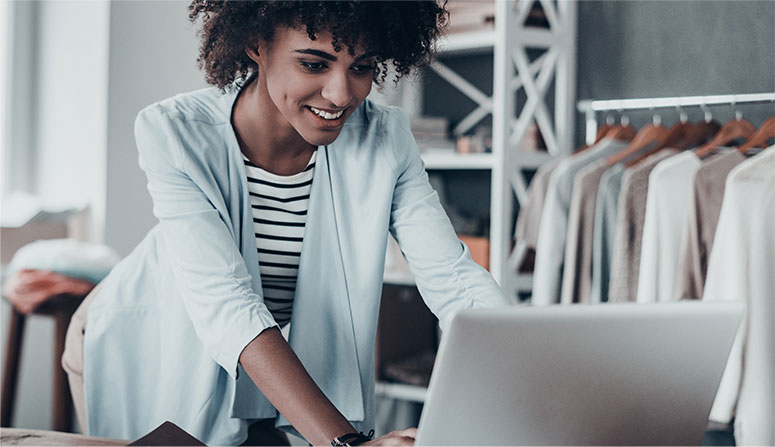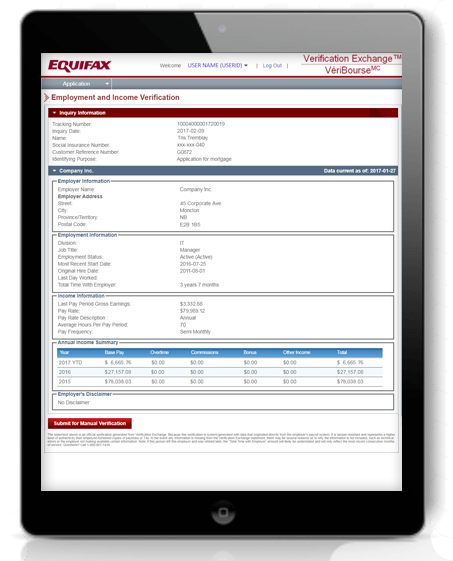 WHY VERIFICATION EXCHANGE
For employment records in Verification Exchange = Instant verifications available 24/7
Increase accuracy of decision process
Reduce level of HR involvement
Keep personal data secure
Manage and reduce risk
Trusted information
As regulation in the Canadian mortgage industry has changed, we've introduced Verification Exchange from Equifax to help improve overall quality and efficiency. The impressive turnaround times and user-friendly processes have allowed our operations to handle increased volumes, while strengthening loan quality.
- Director
Residential Lender
The Equifax team was very proactive and innovative in defining a solution for our manual VOE needs. They took the time to understand our needs and then they launched a well-designed and executed plan with no surprises. The Equifax team did exactly what they said they would, delivering a quality and cost-effective solution.
- Ops Director
Top 5 Mortgage Lender
The reason we stay with—and love working with—Equifax is not just the product, but the personal touch we get from our account rep. Her immediate, thoughtful and knowledgeable approach keeps us up and running and creates a great relationship.
- Manager
Mortgage Company